A Night with The Circus
Family Friendly Performance Events!
Kids under 12 are FREE, Adults $5
Saturday September 30 @ MASC
7pm Doors
7:30pm Showtime
A night with the circus is a MASC produced regular circus showcase. For the affordable price of $5 our talented artists display original acts in aerial, fire, acrobatics, dance, theater and more. Each show hosts a different array of MASC Artisans so acts vary greatly each event. This cabaret show allows for our artists to experiment with new acts and journey further into the rabbit hole of live performance. Occasionally we feature a bonus student showcase and/or special guest! Please, sit back, relax, and enjoy the show!
More info on our Studio's Facebook page and Performers Guild page
Special Feature
The Things
by our Artist's in Residence, Arts & Above
Friday, October 13th and Saturday, October 14th at 8:00pm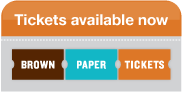 Missoula-based non-profit organization, Arts & Above, is opening their 2017-2018 season with the premiere of "The Things" at MASC Studio in Missoula's West side. "The Things" is an experience both for the viewers and the performers. While the viewers are allured to journey through thought and emotion, the performers endure the intellectual and physical nature of the work. Created by Arts & Above's Co-Founders Kate Jordan and Bruno Augusto, "The Things" is a result of their ongoing fascination with minimalism in art, the duration of events in life, and the suspension of time as in a photograph. Bruno examines sounds, the longevity of memory, and how they affect his psyche. Kate engages with the geometry of the space, the shapes in objects and the ever changing architecture of "The Things," sometimes by chance, and others by choice.
"The Things" began as a solo entitled "BUild." A core work in the repertory of Arts & Above, "BUild" accesses 36 orange milk crates and a human being to reveal personal vestiges.  The creation of "BUild" was inspired by an outdoor space in San Francisco's Financial District, and Kate and Bruno's desire to begin working together in 2012. Through a commission for the "24 Days of Central Market Arts Festival," the two followed the first seed of "BUild," with Kate creating and directing, and Bruno performing and designing the soundscore. "BUild" has since experienced multiple iterations and casts. It also includes an aspect for youth performance and education, entitled "Where the Wild Things Move".
October 27 and 28, at MASC!
Get tickets here for our upcoming show with Seattle's Acrobatic Conundrum!
Ecstatic Dance
EVERY 3rd Thursday of the Month 8:30 – 10:30pm: Ecstatic Dance
There is a place….every month….where people converge to dance themselves into a higher state of consciousness. Where DJ's and dance come together in a container of ecstasy. This is an event like no other in our community. A place where you can explore the art of movement, stretch, play and be your unique expression. Ecstatic Dance is a movement that is now spanning the globe with the tradition of DJs, dance and building community. So if you love juicy, bassy, beats, and you are at all intrigued by movement, dance and exploration, then join us for yet another night of magic making at Ecstatic Dance Missoula!
$5 – $10 suggested donation to help pay for expenses, thank you!